Main content starts here, tab to start navigating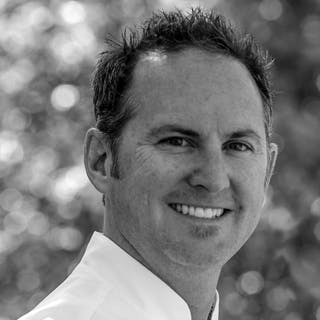 Troy Guard
Owner / Executive Chef
Born and raised in Hawaii, Chef Troy Guard spent much of his young life enjoying everything that comes with island living - long days in the sun, and catching and cooking seafood with his family. It is there, with the freshest ingredients at his fingertips, that his passion for cooking came to life. What started as a hobby for his family, quickly became his first job, making his way up the ranks from a 14 year old dishwasher to a sous chef working with his mentor, Chef Roy Yamaguchi at the Kahana Bar and Grill in Maui. Under the tutelage of Yamaguchi, Troy traveled to Asia, opening multiple outposts over a span of eight years in Hong Kong and Tokyo before landing in New York. Back stateside, Guard settled in as executive chef of hotspot TAO. These world-expanding experiences and Guard's passion for bringing happiness to others through food inspired him to set out on his own.
Putting down roots in Denver, CO, Troy opened his first restaurant, TAG, in 2009 fusing Colorado ingredients with the exotic flavors he enjoyed abroad. 10 years later, TAG serves as the flagship for his now diverse restaurant portfolio. TAG Restaurant Group is currently comprised of 12 restaurants representing eight concepts, from a bubbly breakfast joint, HashTAG, to the quick-casual Bubu, to the show-stopping modern steakhouse, Guard and Grace, and everything in between. While the concepts vary wildly, throughout you will find evidence of Troy's Hawaiian roots as well as special global touches, creatively woven into the menus. In 2019, TAG Restaurant Group will make its first move out of Denver, expanding the award-winning Guard and Grace to Houston, TX.
Guard is very active in local and national philanthropic efforts, including participation in a variety of cultural and charitable events. Named one of the "Great Regional Chefs of America" by the James Beard Foundation, Guard participates in events around the country that benefit the Beard House. In addition to being awarded "Best Chefs America," Troy Guard and TAG Restaurant Group have also received accolades such as Colorado Restaurant Association's "Outstanding Professional Award", 5280's Top 25 Restaurants in Denver for both TAG and Guard & Grace, 5280 Best Chef Readers' Choice 2016 and 2017, Eater Best Chef and Restauranteur of the Year, Denver winner of Cochon 555, recipient of the Mort Harris Small Business Person of the Year Award in 2016, and Top 25 Most Powerful Multi-Concept Restaurant Operators by Restaurant Hospitality.